Our Cafe
Welcome to our home. Our cafe on Pink Lane is where we first opened our doors back in 2012. We're open 7 days a week, just across the road from Newcastle's Central Station. Our menu includes espresso-based drinks, cold brews, and pour-over coffee alongside teas, hot chocolates, soft drinks and a full cafe menu with vegetarian and vegan options.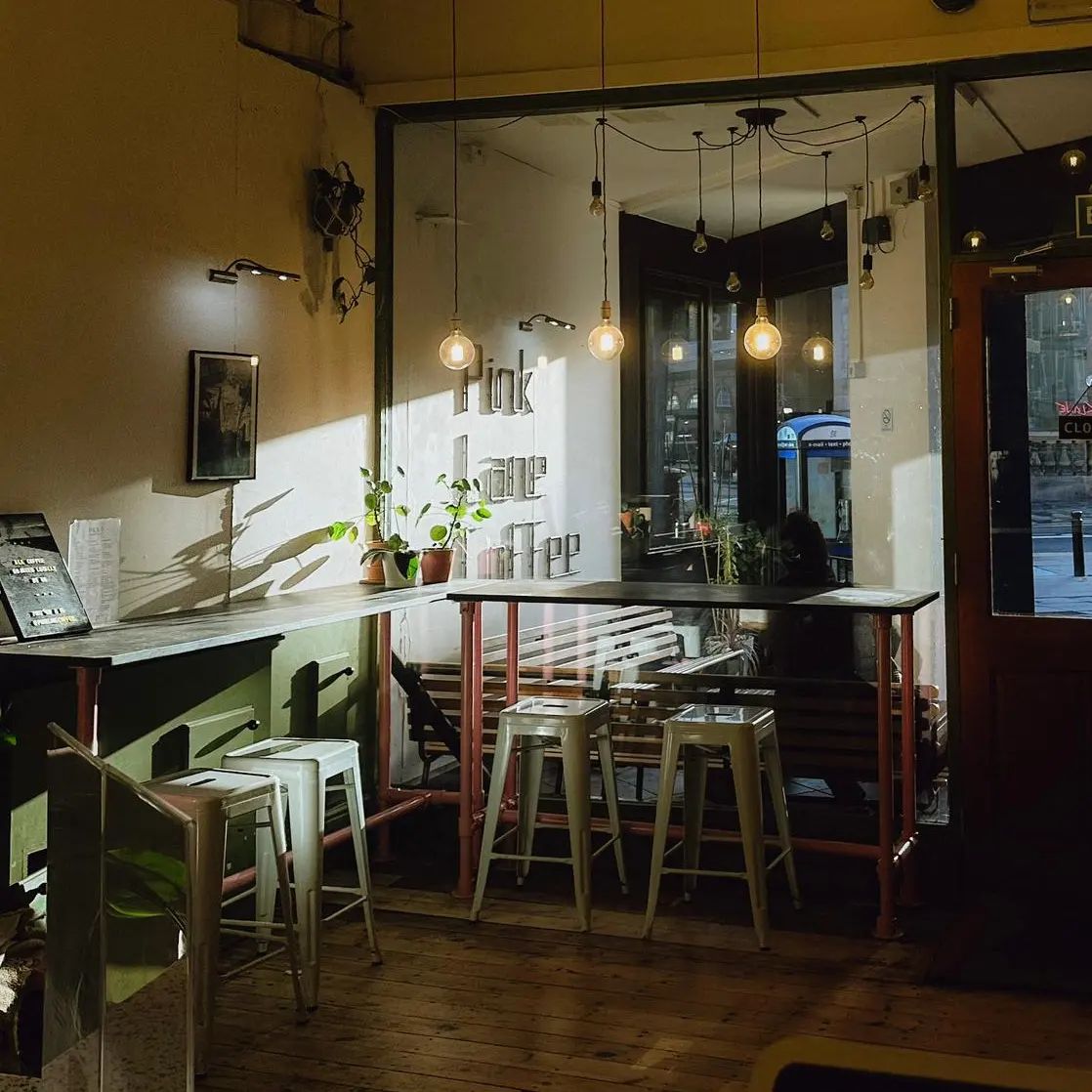 Our opening hours
Monday - Friday 8.00 - 17.00
Saturday 9.00 - 17.00
Sunday 10.00 - 16.00
Frequently asked questions
Are you dog-friendly?

Yes, we love well-behaved dogs.
Do you have gluten-free options?

Yes, we do. Please ask our team about the gluten-free options and do advise us of any allergies.
Which coffees do you serve at Pink Lane?

Our coffees are seasonal, and so what we serve will change. Pink Lane coffees are all sourced and roasted by our in-house team. We have several different options available as espressos and pour-overs at any one time.
Do you have wi-fi?

Yes, we do. Pink Lane is a great place to get some work done. We just ask that you are considerate in your use of Pink Lane as a workspace in peak periods as customers may be waiting for a table.
Which milk alternatives do you offer?

We offer oat and soya milk.